I will find best Instagram, YouTube influencers for your niche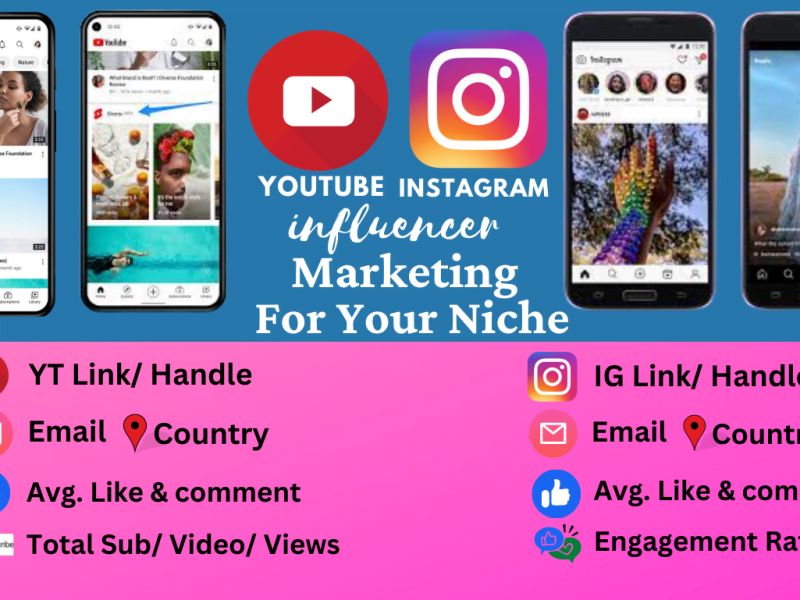 Delivery Time: Up to 24 hours
Are you looking for a way to boost your social media presence? Look no further! As an experienced digital marketer, I can help you find the best Instagram and YouTube influencers for your niche.
Influencer marketing is a powerful tool for growing your online presence and increasing engagement with your target audience. By partnering with influencers who have a large and engaged following, you can reach a wider audience and build trust with potential customers.
But finding the right influencers can be a daunting task, especially if you don't know where to start. That's where I come in. I will use my expertise to identify influencers in your niche who have the right audience demographics, engagement rates, and overall influence to help you achieve your marketing goals.
☆ I will provide Following Information of influencer ☆
✈ IG/ YT profile link
✈ User name/ Handle
✈ Email Address
✈ Country
✈ Number of followers/ Subscribers
✈ Engagement ratio
✈ Any other
information (If needed)
Whether you're looking for influencers to promote your products or services, or simply to increase brand awareness, I can help. With my extensive network and proven strategies, I will find the best influencers for your brand and help you build long-lasting relationships that will benefit your business for years to come.
Don't let your competitors steal the spotlight. Let me help you find the best Instagram and YouTube influencers for your niche today!
☆☆ Extra ☆
I will provide contact templates + negotiation guide with tips. So you will get
Instruction to communicate with influencer easily.