Help you out with coding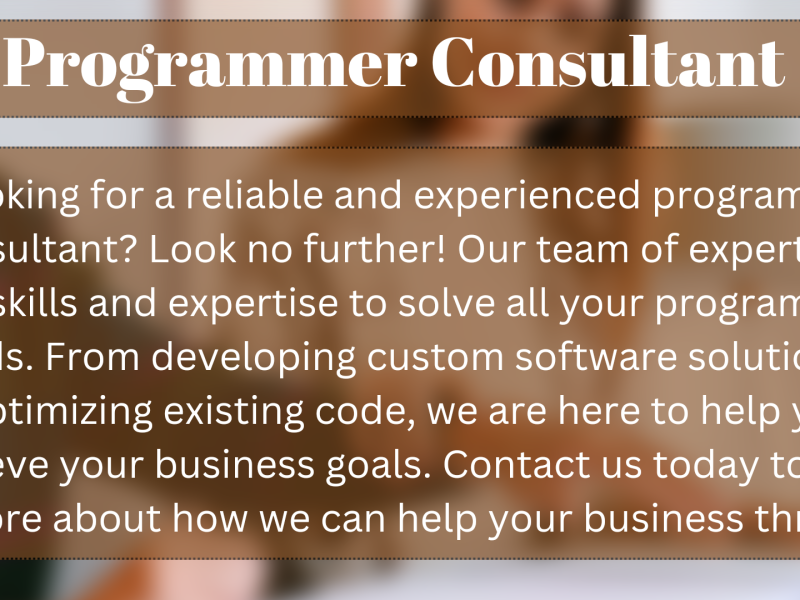 Delivery Time: Up to 24 hours
Welcome to my Fiverr gig for Virtual Assistant Programmer!
Are you looking for someone to help you with your coding projects? Look no further! As a virtual assistant programmer, I can provide you with top-notch coding assistance to help you achieve your project goals.
I have extensive experience in programming and can assist you with a wide range of coding languages including Java, Python, C++, and more. From simple coding tasks to complex programming projects, I am here to help you get the job done efficiently and effectively.
Here are some of the services I offer:
Debugging and error fixing
Writing and testing code
Script automation
Database management
Web development
And much more!
As a virtual assistant, I understand the importance of timely communication and collaboration. I will work closely with you to ensure that your coding needs are met and that your project is completed on time and within budget.
Whether you are a business owner, a student, or a professional developer, I am here to help you achieve your coding goals. So why wait? Let's get started today and take your coding projects to the next level!
Fiverr Gig
https://www.fiverr.com/share/3Y3W9B