Translation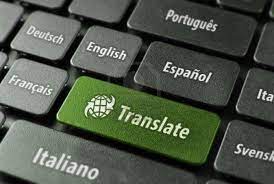 Delivery Time: Up to 24 hours
I was born in Karachi, Pakistan, studied in High School since age of 7, and intermediate from NJV College Karachi, Pakistan.
I'm a significantly qualified capable who offers adaptable contribution with locales like Translation Transcription.
Make it a point to me and recruit me!
I can translate in many languages
English to French
English to Spanish
English to German
English to Dutch
English to Esponal
English to Arabic
I'm a versatile expert who really acclimates to advancing circumstances, getting new capacities quickly and finding approaches to additional creating cycles.