I will transcribe audio or video to text transcription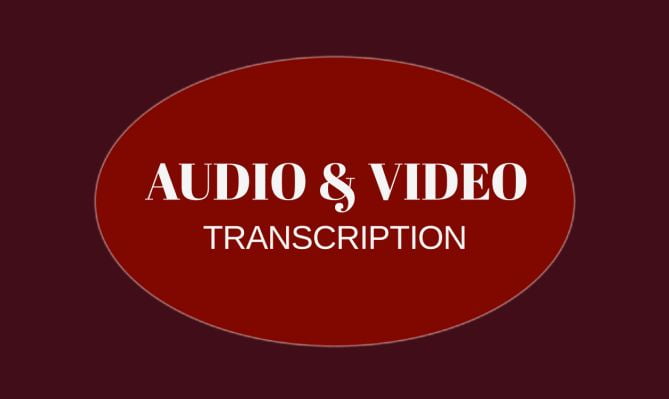 Delivery Time: Up to 24 hours
Looking for high-quality audio or video to text transcription services? Look no further! I am a professional transcriber with years of experience providing accurate and efficient transcription services to clients from various industries. My services are tailored to meet your specific needs, whether you need transcripts for academic research, interviews, podcasts, webinars, or any other purpose.
I use advanced transcription tools and techniques to ensure that your audio or video files are transcribed accurately and efficiently. My attention to detail is unparalleled, and I take great care to ensure that your transcripts are error-free and formatted to your specifications. I also guarantee complete confidentiality and security for all your files.
I will provide Transcripts for the following: –
1- Speech Transcription
2- Interview Transcription
3- YouTube Video Transcription
While transcribing, I will ensure I provide:
1- Accuracy
2- Fast delivery
3- Audience privacy
4- Accurate proofreading
5- Proofreading and editing
6- Unlimited revisions
Don't waste your time and energy transcribing audio or video files yourself. Let me handle the task for you and deliver high-quality, reliable, and fast transcription services.