I will do profitable SEO keyword research and competitor analysis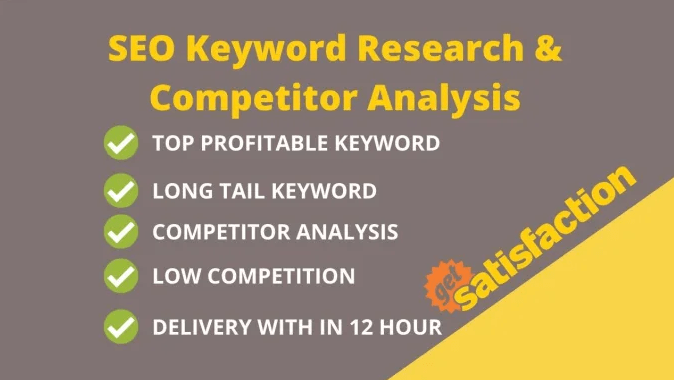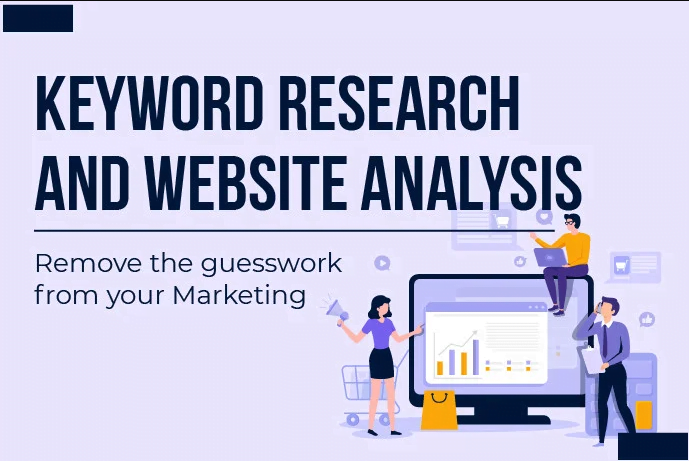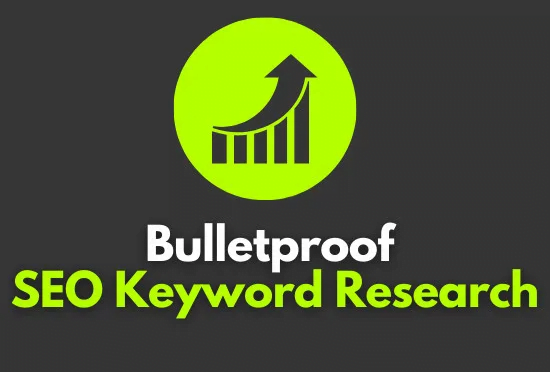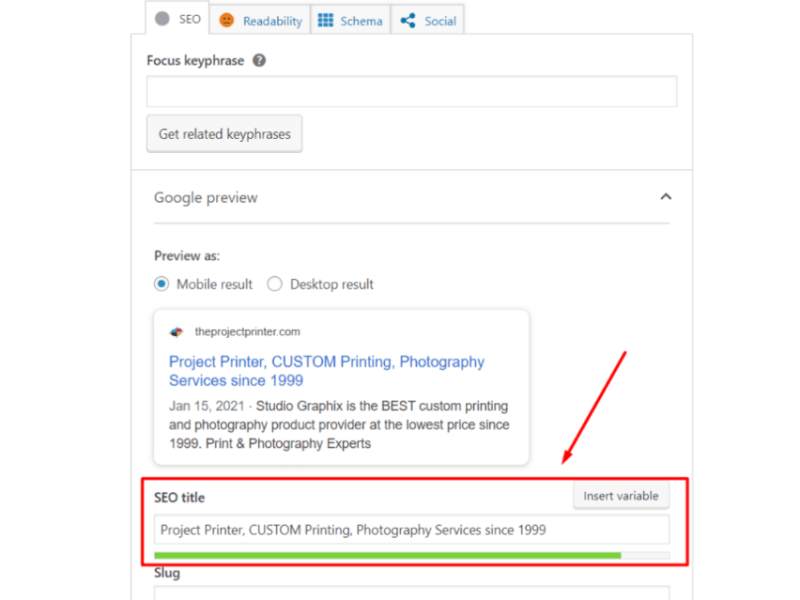 Delivery Time: Up to 24 hours
A Professional and Profitable KW Research is the backbone of any website. If you are looking for an amazing keyword research or competitor analysis services, you are in the right place.
A keyword is one of the most important parts of SEO because all your efforts and investments will not be beneficial if an in-depth research has not been carried out.
We all know that the use of right profitable KWs can give you some jaw-breaking results and this is the right gig for you.
The in-depth research will contain: Keywords, Monthly Searches, Difficulty, CPC, Last Update Data, SERP Features Summary
SEO Keyword Research:
⭐Key-word research Up to 5 to 20 (Depending upon your Niche/Topic)
⭐Long tail Key-words
⭐High Volume Key-words
⭐Low SEO Difficulty (Very easy to rank
⭐Under 10 KD Key-words
⭐Cost Per Click (CPC)
⭐Search volume (with respect to targeted country)
⭐Key-word value
Competitor Analysis:
⭐Complete Analysis of Top 3 to Top 10 Competitors
⭐Site's Domain Authority and Page Authority (DA, PA)
⭐Competitor's Weaknesses
⭐Competitor's Organic Kw's
⭐Competitor's Organic Traffic
⭐Competitor's Back-links
⭐Site Age
⭐Top Pages
⭐Content gap
⭐Broken Links
⭐Links Domain
Why My Gig:
⭐100% customer satisfaction
⭐Delivery is less then 12 hour
⭐Complete Excel Report
What Do I Need To Start?
⭐Your Niche
⭐Targeted Country
[Please Message me before placing an order]
Thanks
Rasheed ahmed
Reviews
best keyword research expert, thanks
top SEO services, an in-depth research expert.
Amazing, got far more than I was expecting and it's stuff that's really going to help me out! Totally recommend!
Rasheed was amazing! He delivered the work on time and way above expectations. We left him with a pretty hard task of developing a list of keywords/advice for a website that hasn't been created yet. He was transparent with his advice and went way above to give us the best chance of success moving forward. 10/10 would recommend