I will make high authority da 50 to 70 dofollow backlinks for off page seo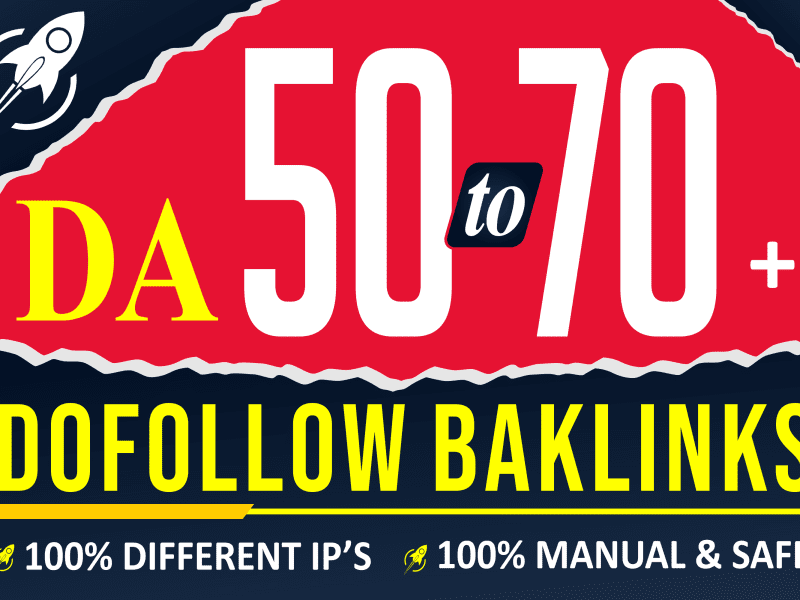 Delivery Time: Up to 7 days
We all well understand the necessity of Backlinks to increase DA and Overall Ranking.
Backlinks are the backbone of any website ranking in search engine. Authority Dofollow Backlinks helps more search engine to rank any site. All the sites We place links on, have DA-50 or higher Domain Authority (Moz) score. All links will be from unique domains, no duplicates. I have been doing this business for the last 4 years and have strong experience of how to make the best quality backlinks.
What you get:
-Healthy and Natural Do-follow, DA 50-70+ High-Quality Backlinks in a Drip Feed method.
-Manual contextual backlinks
-High authority backlinks ( DA 50-70+)
-Backlinks from Unique IPs
-Unique Content
-Fast premium Indexing
-100% Google safe (According to Google TOC)
All Language sites acccepted
DA is a Moz product, so you must check our sites' DA in moz. So don't waste your time, just beat your competitors and start your WEBSITE RANKING!
What we Need:
1)URL 2)Upto 10 KW's