I can design and develop responsive wordpress website for you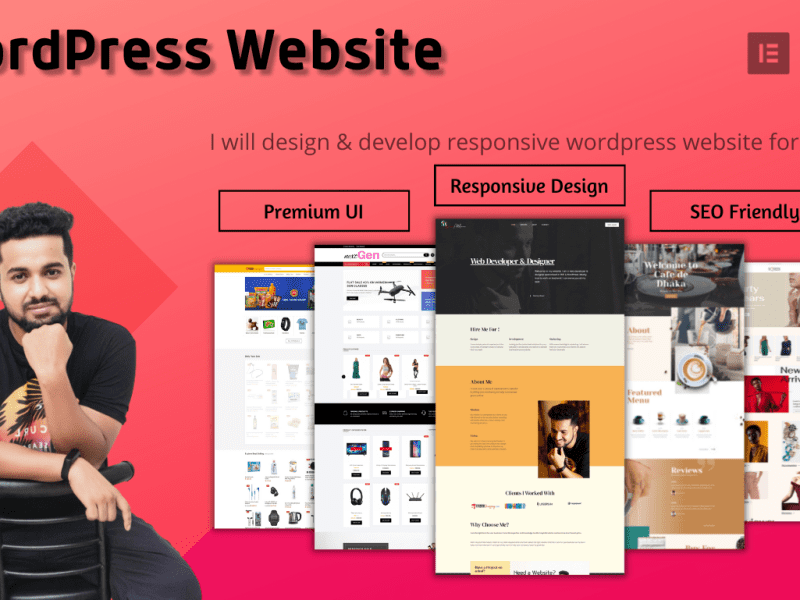 Delivery Time: Up to 3 days
Service Includes: Multiple Revisions
Hey, are you looking for a Professional WordPress Website? Then you are in the RIGHT place. I can design and develop a premium quality Responsive site.
What I can Provide you?
★ Elementor Pro, Astra Pro, DIVI theme, and 2022's Best WordPress Theme★
✔ Business site
✔ Sports & Gym
✔ Real Estate Business site
✔ Non-Profit Organization site
✔ eCommerce website
✔ Portfolio site
✔ Health & Medical Center Business
✔ Restaurant Booking site
My Services:
☛ SEO optimized code
☛ Fully functional and Responsive site
☛ Modern eye-catching elements
☛ Lead collecting Email Contact form or Subscribe Form
☛ Security System update
☛ Modern Product Landing Page Design
Why Choose Me?
You are the expert on your target market. I am able to assist you use what you already know since I am aware of it. With my expertise in WordPress design and development, I can assist you in enhancing an online brand experience that highlights the strength of your company.
I am Mohammad Kawser Ali Munna professional WordPress Designer and Developer. I am working in the offline marketplace since 2018. New to Marketplace but not in Web Development.