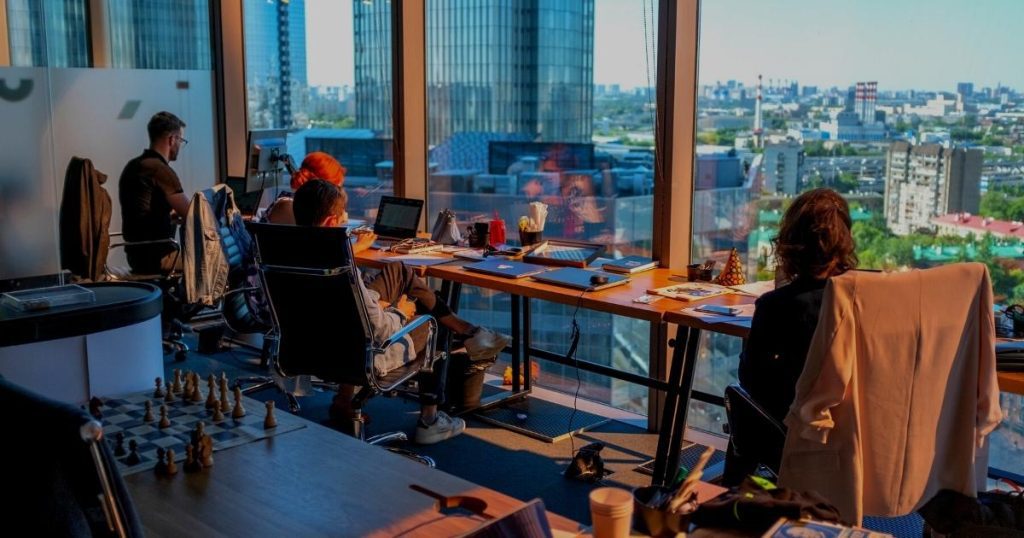 Are you unable to give time to your children? Are you worried that you can't find work? If your answer is yes! Then this article is changing your life because it happened to me two years ago. Here is the freelance earning secret formula that works for all.
What Is Freelancing?
Freelancing is the art of making money online at home. It's done in many ways, like selling services or products online. You can earn millions of dollars from freelancing at home. There are many ways of making money online at home, but I will discuss the top trading skills which are in demand in the future.
Therefore, the gig economy is on the rise. According to Forbes, 94% of the 10 million employment produced between 2005 and 2015 were freelance or temporary contracts. It indicates a high demand for freelancers in various specializations and industries and a gradual drop in typical 9-to-5 day jobs.
7 Stand-out Freelancing Tips; That's Works
Here are the top 7 secrets of freelancing success in 2022-2023. By following this, 100% guaranteed, you will succeed in less than one year.
1. Choose A Good Mentor
I read a lot of writers' blogs and articles on the internet, but no one considered this critical! In my opinion and experience, I have learned from the last few years that one of the essential things is select the pickup of your niches and follow their experienced person. Choosing the right mentor to play a vital role in your freelance journey. A mentor is a person who can make you the most successful person in the world. Therefore a teacher plays a crucial role in your life; be careful during the selection.
2. Setup Your Goals
Thus Without a goal, starting a freelancing business is like sailing without a compass. If you don't know what the endpoint is, you won't end up where you want to go. You can stay focused on your freelance business by setting goals. To help you decide what goals to set, here are some examples:
What is your financial goal? Are there any monthly or annual goals you have in mind? What is your intention for freelance work? Are you going to do it full-time or as a side hustle?
Time goals: How much workload would you like for yourself? Set the available hours you would like to work per week.
What are your lifestyle goals? Would you like to work from home? Would you like to take more family vacations away from work?
Passion goals: Would you enjoy working on a particular project that would fulfill you?
In fact, your efforts will play a very important rule in your freelancing field. So always remember these things in your mind.
3. Create A Strong Portfolio
Creating a portfolio is one of the essential things in the freelance journey. First, you must do local work at low prices, even free. It helps you gain experience and more knowledge from clients on how you can better your work performance and quality. Remember that during taking projects, you know well what your clients want. How do you provide a task that fulfills their requirements?There are some portfolio websites I discussed below:
Behance
journo portfolio
Linkstar
Google Drive
4. Keep Online
Online presence plays a vital role in the freelancing field. So it's necessary to create your account on different social media accounts. Gets ideas from your seniors and Optimize you're all your social accounts relevant to your niche. Make your branding because a complex skill will get you 100$ clients, but personal branding will bring you inbound leads worth 500$-1000$. Create value-able content regularly and engage in others' posts. Also, create a profile on a well-known freelance marketplace:
These are all very popular worldwide, and however, everyone can create an account free of cost and start the freelance journey. Here I will recommend one of the low, the competitive site isitwork.com. Go through and create your profile and start your freelance journey.
5. Communication is key to success
In Freelancing, you cannot survive if your communication skills are poor. Indeed, You need to develop good communication skills to get more work as a freelancer or as a job seeker. Your clients can understand you better if you have practical communication skills. Because, It increases your chances of getting more work. Research has proven that people tend to prefer clarity and simplicity over complex terms and references. Hence, a good interaction often makes a difference.
6. Don't be afraid of Rejection
The lack of stability is due to freelancers working with multiple clients simultaneously, balancing multiple projects simultaneously. Clients often change based on your relationship, the company's need to hire freelancers, or their budgets. Rejection comes more often because of this, but it's essential not to take it personally.
Freelance content writer Minda Honey said, "Get comfortable with rejection.". "Don't give up; just keep going.". Your good work will get noticed, and more people will want to work with you."
7. Learn New Skills as a freelancer
Hence, there is no time to slow down. To keep up with your peers, you must constantly upgrade your skills and abilities. If you choose to earn a living as a full-time freelancer, you commit to being a 'forever learner' of your chosen skill. An excellent way to stay updated is to take online courses and diplomas, especially those that pique your curiosity and interest.
Indeed, spend one hour a day reading articles and observing how quickly you learn the sector's language. Watch webinars and tutorials or listen to podcasts. Discover what the experts in your field are consistently doing. In addition, you can join a community in your area of interest to stay up to date. You can enjoy a competitive advantage over the other freelancers if you are curious.
Conclusion
Finally, Freelancing success does not happen overnight, and you will not win every contract.
However, it would be best if you steadily gained more employment and, more crucially, began to receive repeat business and word-of-mouth recommendations. These suggestions will assist you in becoming more effective in doing so and managing your business and clients along the way.